Seed Accelerator Program Stats
Funding Success Rate
61.2%
Our PhilosophyIncubating startups looking to succeed on a global stage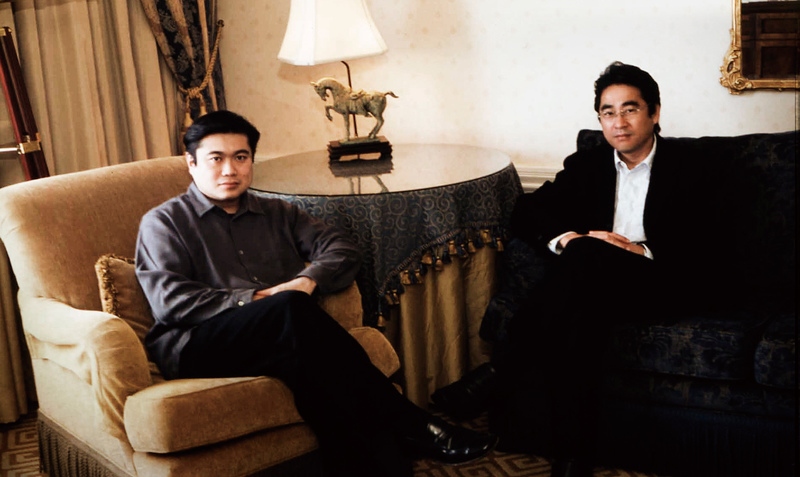 Onlab co-founders Kaoru Hayashi (DG Representative Director, President Executive Officer and Group CEO) and Joi Ito (DG Director, Senior Managing Executive Officer and Chief Architect). Around the 10th anniversary of Digital Garage in San Francisco.
Open Network Lab (Onlab) began in April 2010 as a pioneer of seed accelerator program in Japan with the purpose of incubating startups that can compete on a global stage. Onlab has supported and cultivated over 100 startups through its program.
Onlab supports a diverse range of startups and entrepreneurs. With a strong founding belief that "people" and "passion" are some of the most important attributes for a successful startup, we rigorously select and work with entrepreneurs who are obsessive about the solutions they are trying to solve, and hustle to execute those ideas. These entrepreneurs must be willing to fail and be determined to go through multiple iterations of trial and error to provide optimal solutions that will help society.
The distinctive feature of Onlab is that it incubates startups who successfully enter the U.S. market and receiving investment from Silicon Valley investors after graduating the program. In Onlab, we think that the main stage for active startup is the entire world.
Several incubation programs specialized in specific categories and regions are also started. Onlab expands scope of its activities to support future entrepreneurs based on the know-hows from past programs.
Onlab will continue serving as a springboard for startups to be successful no matter where they are or go.
Our MissionStartup support 3.0
With the mission of incubating startups that are looking to succeed on a global scale, we have used our incubation expertise accumulated in the past eight years to help startups accelerate their growth and reach the next stage in their businesses. To keep producing high quality startups, Onlab is constantly evolving and enhancing our ecosystem by building a worldwide incubation stream and knowledge network comprised of startups, venture capitalists, and corporations connecting the US, Japan, Asia, and Europe.
Our ConceptTo further strengthen support for startups and realize social implementation.