PROGRAMOpen Network Lab FUKUOKA
Smart City Incubation Program
Open Network Lab FUKUOKA
ー Smart East Challenge
Open Network Lab FUKUOKA, is an accelerator program, ran in collaboration with Fukuoka Smart East (https://smartcity.fukuoka.jp/), with the aim of incubating startups that are working to create smarter cities, via the field of PoCs with large corporates in the Fukuoka district. Some of the program organizers include Fukuoka Directive Council (http://www.fukuoka-dc.jpn.com/), Fukuoka Growth Next (https://growth-next.com/) and Digital Garage, inc.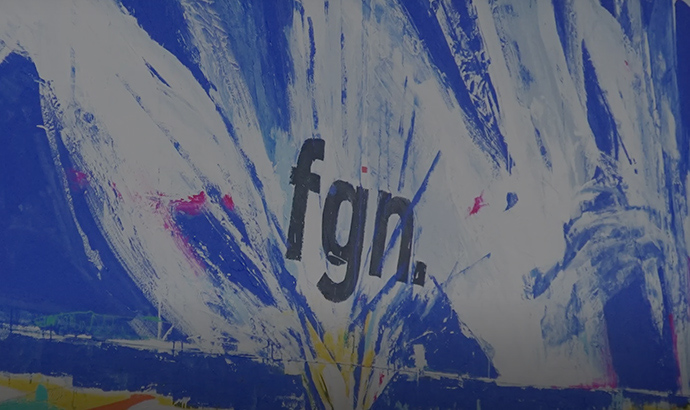 What is Fukuoka Smart East?
Fukuoka Smart East is one of the largest greenfield smart cities in Japan , as the redevelopment site of the Hakozaki area (About 50 ha). The program will offer a platform for startups to readily test their technologies, and an opportunity to conduct several PoCs. https://smartcity.fukuoka.jp/
Fukuoka Smart East, is located at the center of the Hakozaki, an area with great access to public transportation, as well as the Hakata port and Hakata airport. It is also several stops away from Hakata and Tenjin – which are the major cities of Fukuoka. City development is planned to extend outside the former site of Kyushu University – including Hakozaki Junior High School and Kaizuka Park. By introducing state-of-the-art technologies and utilizing industry expertise, we aim to solve a variety of urban development issues, such as the declining birthrate and aging population, and achieve sustainable development.
Co-creation program
Open Network Lab FUKUOKA Program
Foster collaborations with partner companies
During the three month program, support will be provided so startups can brush-up their businesses and prepare for PoCs with Smart East and/or other partner companies.
Open Network Lab FUKUOKA target area
Open Network Lab FUKUOKA leverages the vast space available from the former site of the Hakozaki Campus to foster the development of tomorrow's cities. The program targets any product or service which aims to create comfortable, high-quality lifestyles and urban spaces through cutting-edge technologies in areas such as mobility, energy security, smart buildings and smart homes.
Smart Building:

Services that aim to create comfortable lifestyles through urban planning and development using technologies such as 3D data utilizing BIM/CIM, signage, robots, and IoT, automation, and communication technologies such as 5G and LPWA.

Smart Energy:

Services that contribute to the realization of a sustainable society, such as improved infrastructure (electricity, gas, and water), as well as improved data/process management and collaboration utilizing IT technologies.

Smart Mobility:

Indoor transportation and mobility aid for the aging population, indoor logistics automation, traffic management, ridesharing, and other related businesses and services.
Smart Health:

Services that realize abundant lifestyles in areas such as nursing care, healthcare, housework, home monitoring services and more.

Public Safety:

Products or services such as monitoring services and privacy protection that enable better security and a safer overall lifestyle for city residents.
Program Schedule
During the program, startups will work hand-in-hand with our partner companies to gain feedback on their product/service and to facilitate PoCs.
Application Deadline
Eligibility

Has a product/service in which strategic alliances and synergies could be realized with our enterprise partners, and an interest towards collaboration with our enterprise partners, including a capital tie-up or business tie-up over the medium to long term
Able to commit time and resources to the co-creation of new businesses with our enterprise partners, upon selection to the program

Application Steps

Apply via entry form
Review submitted documents (holistically evaluated based on team, product, market)
Conduct online or face-to-face interview (done multiple times depending on case)
Presentation is conducted face-to-face to our staff, directors, and partners
Program starts
Program Benefits
FUNDING
The Open Network Lab FUKUOKA program will host a Demo Day at the end of the three month program, where we invite domestic and global investors to facilitate fundraising. If deemed necessary, we will consider providing funds.
MENTORING
Onlab provides specialized support from successful entrepreneurs, venture capitalists, and large corporates to provide service, product, and business advice. Our experience staff works closely with each participating team to refine business hypotheses, product market fit, growth strategies, and provide presentation and pitch support.
COMMUNITY
Our program offers access for entrepreneurs to connect and build ties with startups in similar stages as well as reach out to a community of successful entrepreneurs. As we accumulate more and more participants, our network of entrepreneurs, mentors, and investors grows and becomes an integral part of the value we provide our startups.
INCUBATION SPACE
Program participants will have free access to the co-working spaces at Fukuoka's startup support facility "Fukuoka Growth Next".
SUPPORT
Support is provided so startups are able to create an ecosystem with large corporations, which are normally difficult to form close relationships with. Additionally, we will provide various support and guidance in setting PoCs.
BENEFITS
Onlab offers special discounts and plans for various services that startups often need to better focus on developing and growing their products. Services include infrastructure, development tools, hiring, and back-office tools.
GLOBAL INCUBATION STREAM
Making the most of Digital Garages's global network to propel and nurture startups from Fukuoka onto the global stage.
Main Workspace
Fukuoka Growth Next is a facility made possible through a public-private partnership, located in Fukuoka city that supports startups with ambitions of creating a more abundant future. In an environment designed for startup support and active exchange of ideas, the aim is to offer an environment where entrepreneurs feel empowered to create a more abundant future.